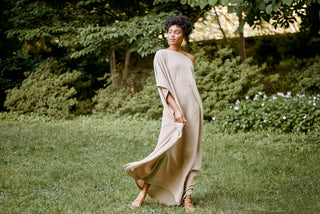 Wellness and Fragrance: Our Story, Purpose, and Passion
Founder Story
SANCTUAIRE marks a cherished aspiration of Courtney Arrington-Baldwin - a visionary for inclusive wellness. Courtney's background includes a thriving 15-year career in construction as a Civil Engineer, many years of experience as a Construction Project Engineer and later, elevated to an executive level role as an Owner's Representative within the hospitality construction sector, overseeing diverse ventures for luxury hotels, resorts and museums.
Courtney's departure from the construction industry opened a new chapter in her life, one characterized by a strong emphasis on personal well-being and her role as an entrepreneur. Throughout her journey, her love for nutrition and physical activity remained constant, having spent numerous years as a Pilates enthusiast and instructor. In 2020, Courtney co-founded SANCTUAIRE with her husband, Donnell Baldwin, who shares her passion for holistic living and opulent offerings that revolve around the concept of sanctuary.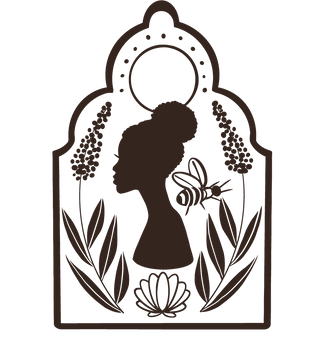 Our Logo Crest
The SANCTUAIRE Logo Crest was custom designed by Los Angeles based artist, Walker Noble Studios, as an intentional symbol for the brand representing strength and transformation. The arch signifies leaving the old behind for new beginnings. Lavender embodies calmness, healing, and elegance. The bee represents wisdom and personal power. The seashell conveys love, strength, and eternity. The sunrise signifies new possibilities. The female profile represents our co-founder, embodying the qualities of resilience, self-empowerment, intelligence, and sisterhood that define Black women.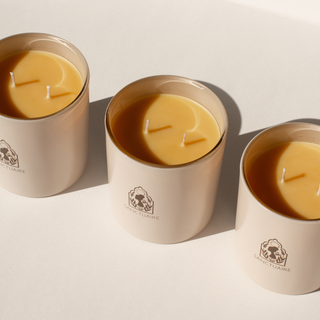 Development
It started with a mood, a feeling. Feelings of safety, security, and sanctuary. We began to explore how to turn feelings of safe haven and protection into a product experience. A non-toxic and clean olfactory journey that could help create sanctuary within one's space and life. We identified colors, affirmations, and feelings to evoke each scent story.
In partnership with a renowned perfumer and beekeeper, who embodies peace and love, proprietary scents were developed for the first collection within our home fragrance line - scented beeswax candles.