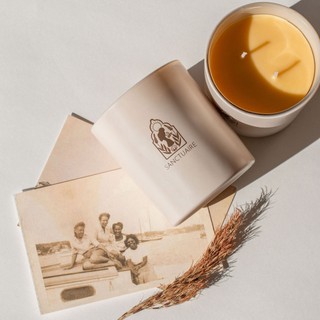 The Plage Noire Collection
Presented in recognition and tribute to Black beachfront communities across the United States. Through this fragrance collection, we aim to capture the essence of these beach communities - the Joy, Resistance, Peace, Resilience, and Rest that are so vital to America's past and present story.
Our Mission
SANCTUAIRE, the French word for sanctuary, is a place of refuge and consecration for the mind, body, and soul—a holy place. As a lifestyle brand, we aim to foster happier, healthier lives through thoughtfully created products and experiences. Your wholeness starts here.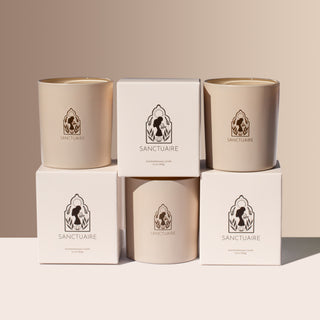 Elevate your candle experience
Beeswax is the healthiest and cleanest burning wax that purifies the air, neutralizes odors, and improves air quality while it burns
"As soon as I opened the box, I felt at home. Haven smells familiar and comforting...it'll make the ordinary day feel special. "
– K. Thomas
"The packaging was beautiful. The candle smelled so good: sweet, earthy, and citrusy! I absolutely love the fact that this candle was created as a nod to the historic African-American beach, The Inkwell!"
– R. Sears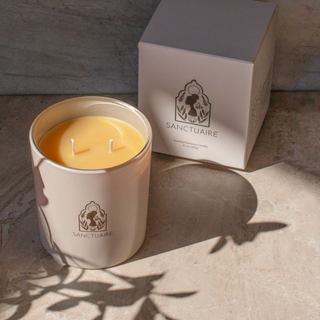 Wellness Redefined with the Power of Fragrance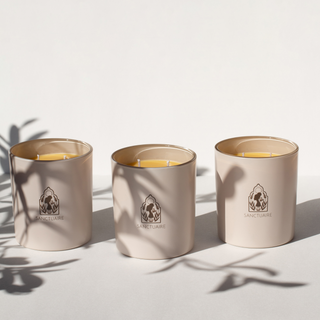 Harmonize your mind and space
Beeswax candles invigorate the body, positively affect your mood, energy and health while the golden flame provides peace and calm